Exhibition in memory of victims of 1988 Massacre in Iran outside UK parliament
Members of the Iranian community and families of the victims of 1988 massacre in Iran organized an exhibition in front of the UK parliament and called on the UK Government to recognize the mass execution of political prisoners as a crime against humanity and urged the UN to end impunity for the perpetrators who are in key positions of power in Iran.
The event was held on Friday, October 4, on the eve of World Day Against the Death Penalty. The Iranian community in England paid homage to the memory of thousands of political prisoners in Iran executed in one of the worst crimes against humanity in contemporary. Like similar events held in other cities across the world, the attendants demand the international community to hold to account the Iranian authorities who were responsible for this and other serious human rights abuses in Iran.
Amnesty International reiterated in a statement on August 28 that the international community should no longer ignore the 1988 massacre of prisoners in Iran.
"It is misguided to view the 1988 mass killings as historical events. The enforced disappearances are ongoing and, 30 years later, victims' families continue to be tormented by anguish and uncertainty over the fate of their loved ones," Amnesty added.
Members of parliament, former political prisoners and the families of the victims addressed the exhibition, urging the British government to keep its previous promises of calling on the UN Special Rapporteur to investigate human rights concerns in Iran, including the 1988 massacre and the recent destruction of mass graves where the victims were buried.
They called on the British government to work with its allies in the United Nations and the European Union to refer Iran's terrible human rights record to the UN Security Council, including the 1988 massacre of political prisoners and to try its perpetrators in an international court.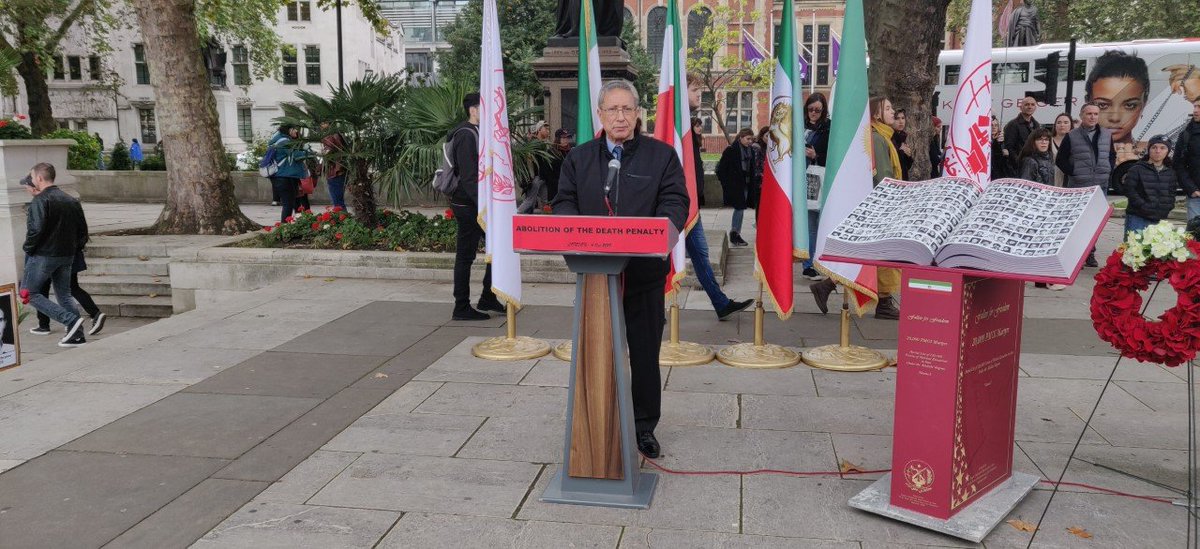 Tahar Boumedra former head of UNAMI Human Rights gave speech at exhibition and siad: "Special Rapporteur on human rights Javaid Rehman must investigate 1988 massacre as crime against humanity."
More about victims of 1988 Massacre in Iran
IN 1988 the Iranian regime murdered over 30,000 political prisoners including pregnant women and children – in a depraved massacre which has never ended.
Most of the victims were members of the opposition group the People's Mojahedin Organization of Iran (PMOI/MEK), although many, including kids caught handing out leaflets for the faction, were tenuously associated.
The victims were hanged from cranes within minutes of being questioned by members of the infamous "death commissions."
No one has ever been prosecuted for their involvement in the massacre and many of those involved now hold key positions of power within the government.
To this day, the Iranian regime, which seized power in the 1979 revolution, brands its opponents "enemies of God" and executes them without a proper judicial process or legal representation.