Exhibit to commemorate victims of the 1988 massacre and blue girl
By staff
On thursday,12 of September, 2019 on the picturesque Law of the U.S. Capitol, Organization of Iranian American Communities held an Exhibit to commemorate victims of the 1988 massacre of 30,000 political prisoners in Iran.
Among the speakers far have been Representatives Elliot Engel (D-NY), Chairman of the House Foreign Affairs Committee, Representative Steve Cohen (D-TN), Chair of the House Iran Human Rights and Democracy Caucus, as well as Representative Juan Vargas (D-CA). These Senior Members of Congress and other speakers condemned Iranian regime for this crime against humanity and spoke passionately in support of freedom and democracy in Iran.
In his remarks, Chairman Engel pointed to past and present bipartisan measures in the United States Congress which demonstrate support for the people and human rights in Iran.
In addition to pictures of over 1000 1988 Massacre victims, the displays commemorated the death in Iran of "blue girl" -Ms. Sahar Khodayari. Sahar was a soccer fan who was arrested and sentenced to prison time for entering a soccer stadium to watch a live game (Iranian regime bans women from watching soccer and other live sports matches). She self-emulated in protest and died shortly thereafter.
Exhibit to commemorate victims of the 1988 massacre
Speech by Ramesh Sepehrad at exhibit to commemorate victims of the 1988 massacre and blue girl in Washington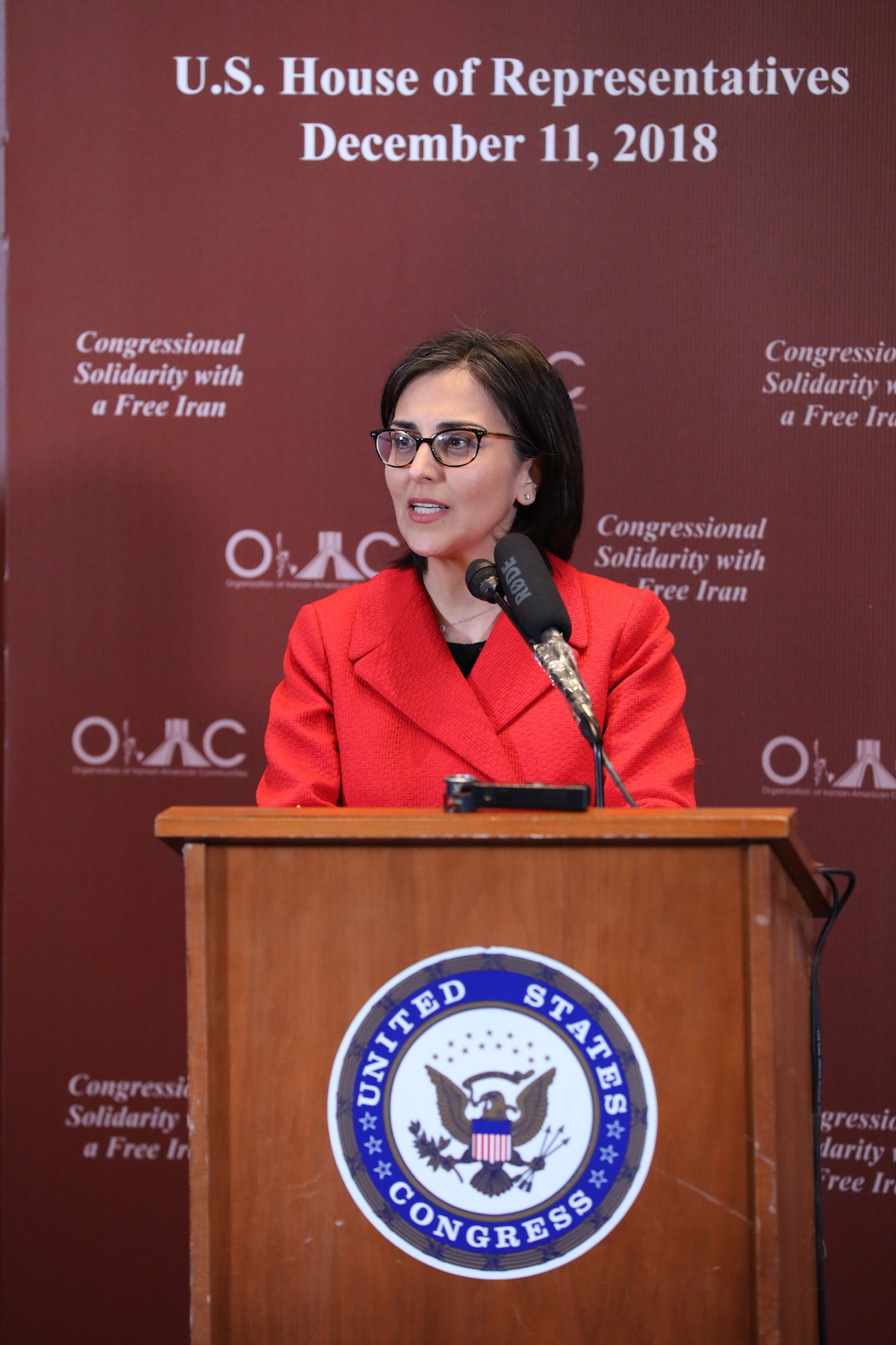 We have This exhibit to show the world community a small window into what took place during the summer of 1988 where 30,000 of political prisoner affiliated with the people's Mojahedin organization of Iran(Mojahedin-e-Khalq) were killed or disappeared based on Khomeini's Fatwa.
We are calling on the world community to hold the Iranian regime accountable for the crimes against humanity and as the Amnesty international calls it "these are ongoing crimes against humanity".
These people are not dead they continue to inspire the Iranian people and they are the main inspiration for the ongoing uprisings in Iran. We are calling on the world community to hold Iran accountable and refer the 1988 massacre dossier to the UN security council so that those who were engaged in the death committee like Ebrahim Raissi, Mohamad Aghaee and Pour-Mohammadi as well as those who try to kip this secret from the rest of world like Khamenei, Rouhani and Zarif can be held accountable, they must be held to account for what they have done to the Iran's political prisoners, their family deserves to know the truth and that's why we are here to call on the US congress and call on the world community to stand with the people of Iran in this campaign for justice.
What you should know about 1988 massacre in Iran
In the summer of 1988, Ruhollah Khomeini, then-supreme leader of the Iranian regime, issued a Fatwa to massacre thousands of political prisoners, most of them MEK/PMOI members and supporters. The victims of the massacre were buried secretly in mass graves in unknown locations.
In addition to the PMOI, members of other Iranian dissident groups were also executed during the 1988 massacre.
It's worth reminding that most of these prisoners were trialed and sentenced. Some of them had even finished their sentence, but were kept in jail and were sent to the gallows of the firing squad during the 1988 massacre.